Upcoming Projects
Our Esteemed Clients
Contact Us
Corporate Office:
ASF Infrastructure Pvt. Ltd.
362-363, ASF Centre, Udyog Vihar, Phase-IV, Gurgaon - 122016 INDIA
Service Infrastructure
Service Infrastructure for ASF Insignia is planned comprehensively with state of art futuristic equipment complying with environment friendly green norms and is a big USP of ASF Insignia SEZ. The development is planned with district level energy centers, six laned roads, effective transport management, four tiered security apparatus and an ultra-efficient Building Monitoring System (BMS).
Electrical
Dedicated 66KV grid power supply and electrical substations for the development.
Energy Centres separate for Processing and Non-Processing zones with 100% backup for 24*7 uninterrupted power supply.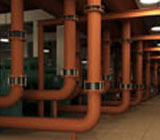 HVAC
State of the art chillers based centrally located in Energy Center dedicated for Processing Zone.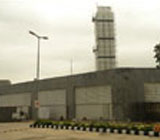 Drainage /Sewage Disposal
A well-co-ordinated network of drains placed and executed in the development to cater for surface drainage of water.
Sewage Treatment plants using SAFF Technology of adequate capacities installed for tertiary treatment. The treated effluent is used for:-
Flushing
Make up water for HVAC
Horticulture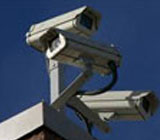 Security
3 tiered state of the art security and surveillance system comprising of physical and electronic surveillance.
Boundary wall of 3 mts. height with 0.6 mts barbed wire on top all along the periphery of the development.
Electronic access control for human and traffic entry into the basement through turnstiles and automated boom barriers.
Roads/Footpath
20 mts wide road of 6 lane run along the North and South of the development for accessing the development through well managed traffic system.
Landscapes
Large open areas with tastefully planned landscape provided around individual blocks as well as common areas for use by the clients and their associates.
Vertical Transportation
Adequate number of high speed elevators of sufficient capacity provided for vertical transportation.
Separate elevators for passengers and services provided for each tower.